The coral color is somewhat that awakens positive energy and emotions, in any room in your house. This unique shade creates an unbelievable interior design, especially in the sunny part of the house. This color has been popular for many decades and it seems like people consider it the most pleasant color, and rightly so.
In fact, when it comes to this color palette, you get many different variations, as well as combinations you can feel free to apply as it is a quite pleasant hue to be surrounded with.
Why coral color?
The coral color is somewhat that completely changes the space around you creating new energy and surprisingly cozy atmosphere. Painting the walls coral, especially such spaces as living room, can change the entire atmosphere in the house.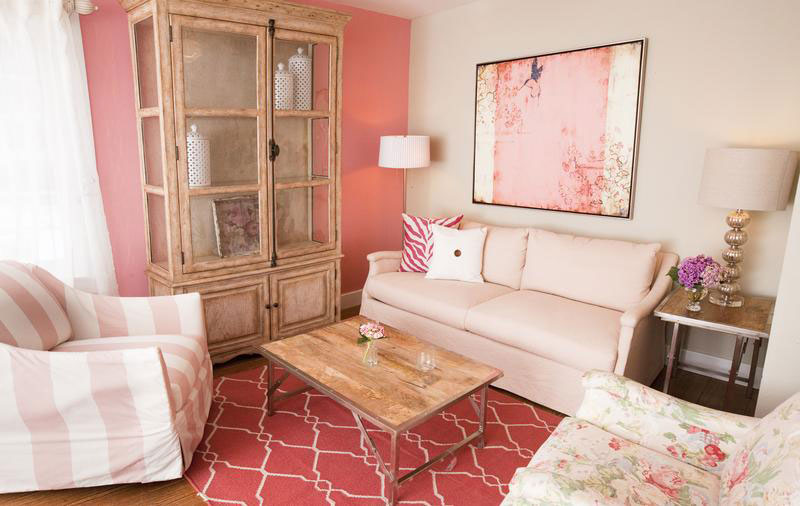 The coral color is an uplifting hue that works with any other color shade perfectly. It even suits the vintage décor interior if you pick a light palette.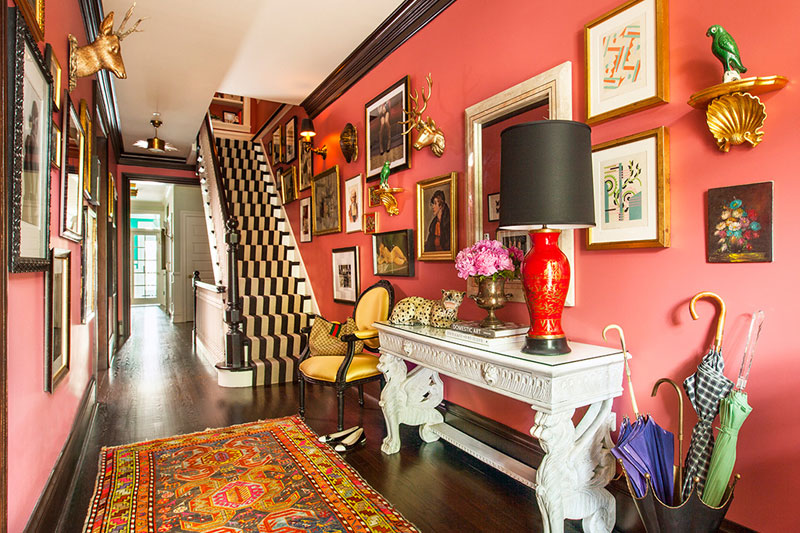 Decorating the room in coral color shades
You can buy coral paint color or wallpapers of similar color motif but there is also an opportunity to add some decorating details in coral color shades. In this case, make sure your walls and floor are made in a contrast color, like blue or turquoise.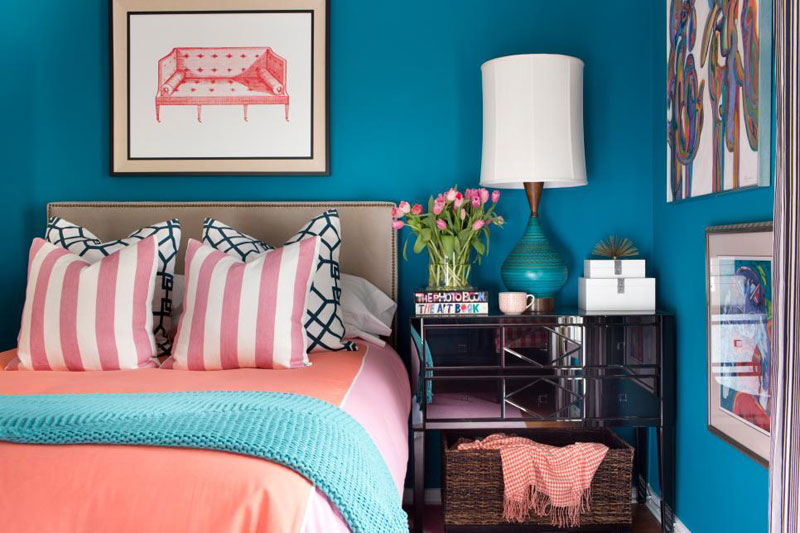 If you have a room with white walls in your house you can easily freshen up the entire space by adding coral accessories and room décor elements. Furthermore, this hue welcomes different combinations with gender-neutral colors and motifs.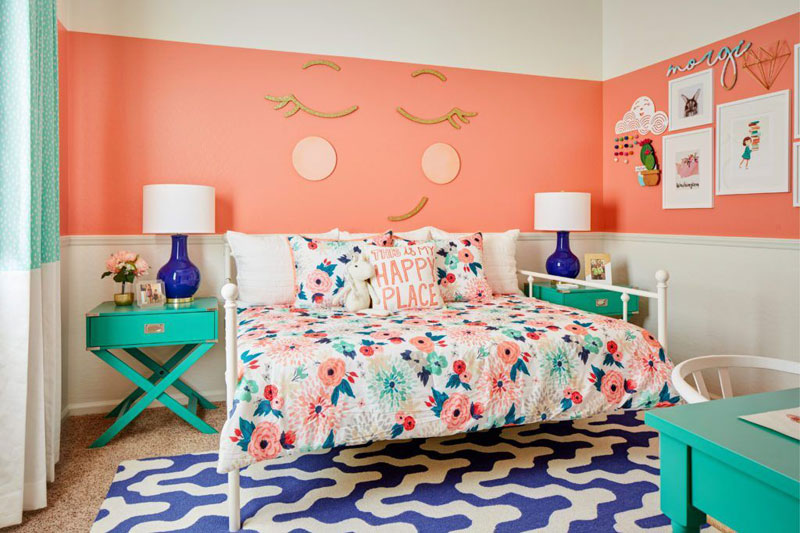 Common coral color combinations
Indeed, coral color is the hue that welcomes a big variety of different color combinations and shades. Each shade creates a unique motif. Here are some ideas and common color combinations to inspire you:
Turquoise and coral. If you are into pastel and natural shades, the combination of turquoise and coral colors is what you need. These two vibrant shades are good for a spacious living room located on the sunny side of the house. Moreover, not only will you get a completely fresh feeling and positive energy but also some romantic vibes.

Light gray. Surprisingly, but coral color also goes great with light gray. Furthermore, you can be even more creative and add the teal color if you are not afraid of being out of the crowd.

Yellow and aqua. This combination will give you beach vibes taking your room to the completely new level of interior style. When it comes to yellow and aqua color shades, you can feel free to combine it with both light and dark coral combinations.

Dark blue. One of the most common color combinations is coral hue dark blue. This is also a popular color trend when it comes to weddings and bedroom interior design. Not only does it help to emphasize light shades of coral color but also give it some contrast by adding dark blue décor attributes or even furniture.
This color never goes out of style, and rightly so. It welcomes many different combinations and variations allowing you to be as creative as possible. Coral color looks surprisingly amazing both indoors and outdoors giving you lots of interesting ideas on how you can organize and design your surroundings.