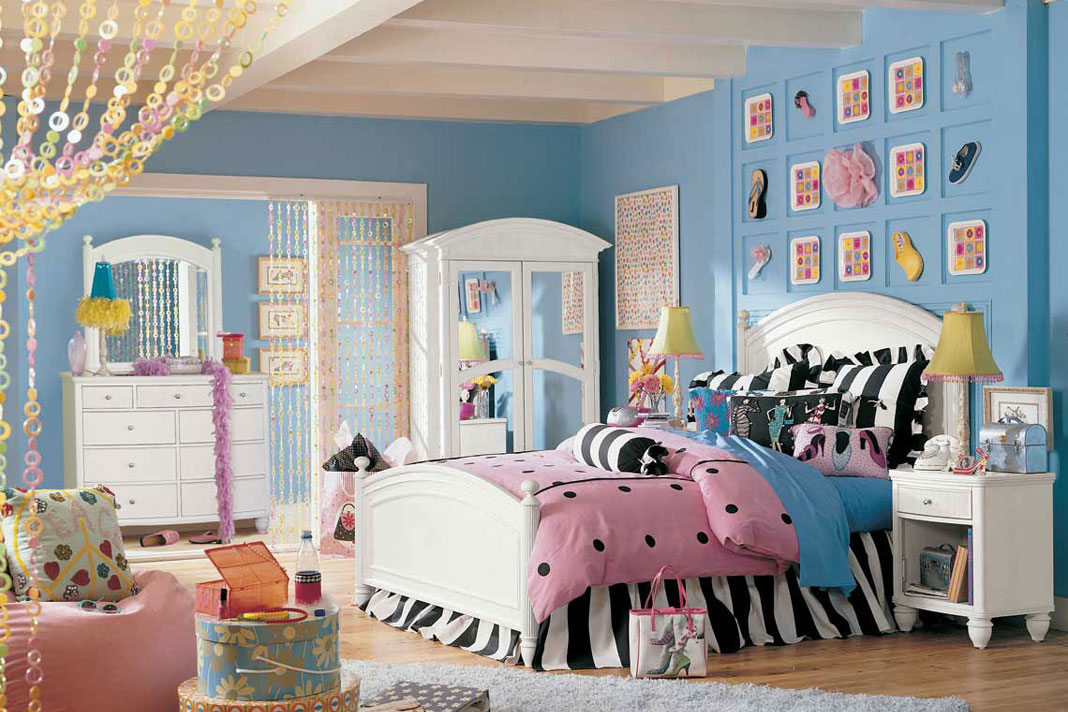 Luckily for admirers of blue color, there are lots of different shades and motifs available when it comes to choosing a blue color for nice and cozy bedroom ideas. There is a calm motif that can combined with some vivid colors, as well as the strong one perfectly matching with white.
The blue color is never boring. It goes perfectly with any other color but only if you precisely know how to combine a few hues together. Here are some techniques and tips that will help you create the bedroom design you will fall in love with.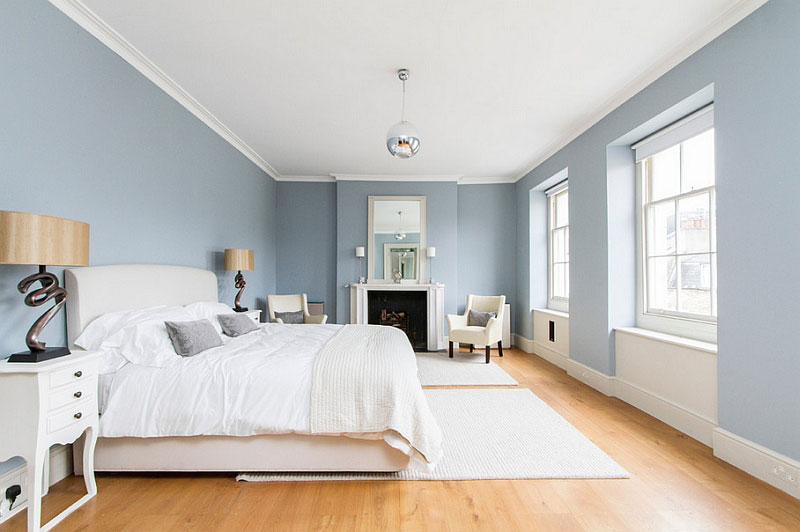 Blue color for the cozy bedroom: tips and advice
According to a big number of scientific researches, it is believed that the quality of our sleep rides on the color of our bedroom. Therefore, consider cool motifs and shades the best option for your house.
You can also go for a traditional look. Here are some other tips you can follow when doing a full makeover in your bedroom:
ombre technique is welcomed;
mix different shades and blue motifs;
when it comes to the ceiling, the best color would be the light shade of blue. Furthermore, it will make it visually higher.
pick wooden furniture as it looks the best with blue hue;
big bedroom furniture of white color is also welcomed;
when mixing blue with other suitable colors, you are allowed to paint just one wall blue to be able to have enough space for other hues.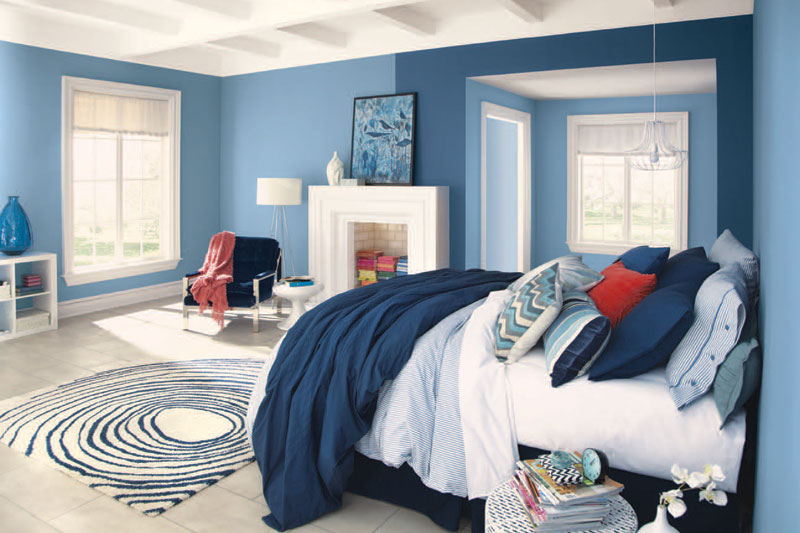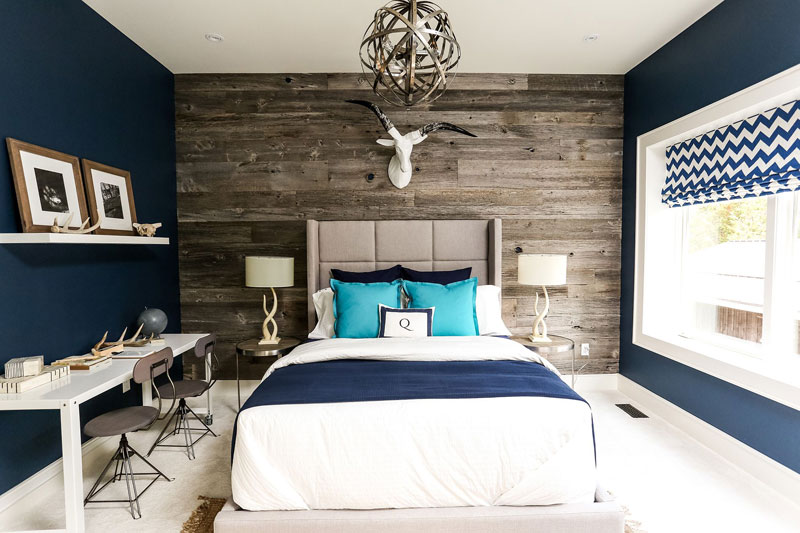 Pratt and Lambert
If you are more into the modern interior design, consider using certain blue paint shades from Pratt and Lambert. To be able to create a smooth and pleasant look, apply light shades of pink and some neutral colors, such as white or cream.
Dark blue, gray and black
Depending on the natural light that comes into the room, you can feel free to create a combination of dark blue, gray and black colors. It will help create an elegant look making the room more spacious.
Vivid options for kids' bedroom
When it comes to decorating your kids bedroom, you can try to combine different shades of blue with playful and vivid colors. Here are some other tips you could follow applying blue to this room:
make sure to have lots of colorful accessories;
choose the bedding of bright and vivid hues;
hang the curtains of light neutral colors;
pick colorful paintings and toys.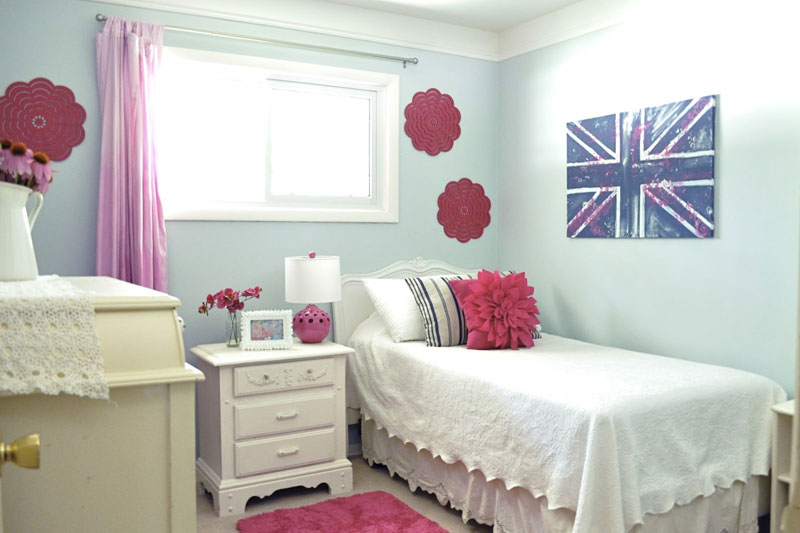 Light blue and white
To be able to create the perfect balance between colors, consider the combination of light blue and white. Meanwhile, do not be afraid to purchase furniture made of natural wood in order to add some natural look and insert new color.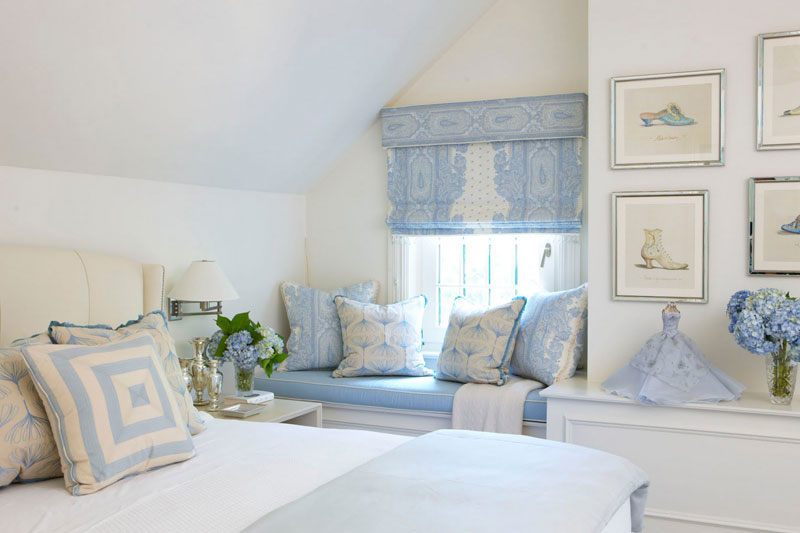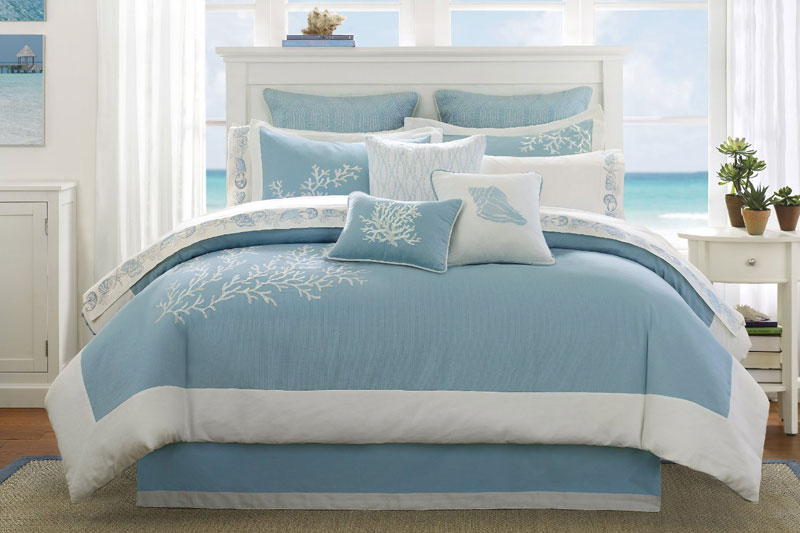 Light blue
If the space in your bedroom is limited, light shade of blue color is the best option for you as it creates the illusion of opened space making it visually bigger. With this hue, you will able to purchase décor accessories of vivid colors. Colorful paintings are also welcomed.