Being an admirer of modern solutions of interior design, as well as vintage, the industrial style ideas will definitely catch your eye. Just like the industrial interior design for any room in the house, it shares certain common features, such as:
natural wood;
metal surfaces;
beams that are exposed;
brick walls and similar.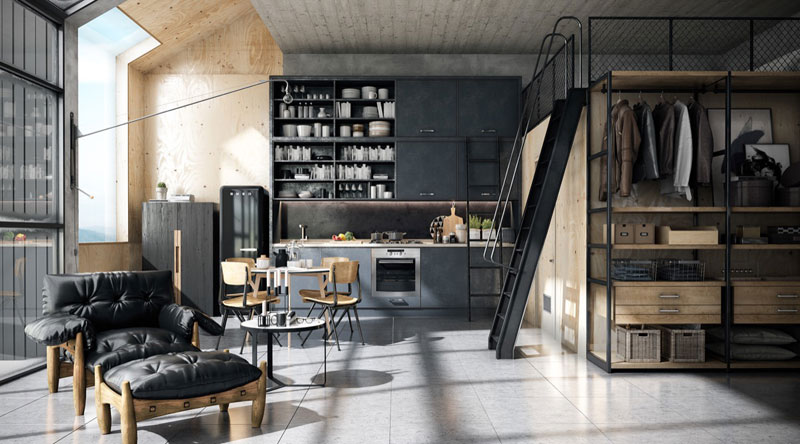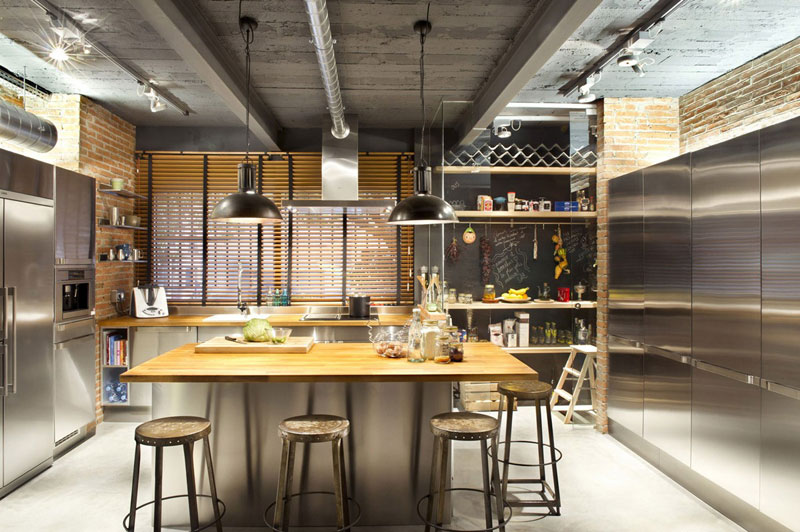 But, what are the features specifically related to industrial style kitchen? Let's take a look at some of them.
Best chairs for industrial kitchen
The best solution for the industrial kitchen is the chairs that match altogether. Elegant and simple ones will perfectly match with any table, as well as any other kitchen furniture. The ones with industrial motifs made of tiny pipes would become the best option for industrial interior design but if there is no opportunity to find such ones, the ones made of natural wood can be purchased, too.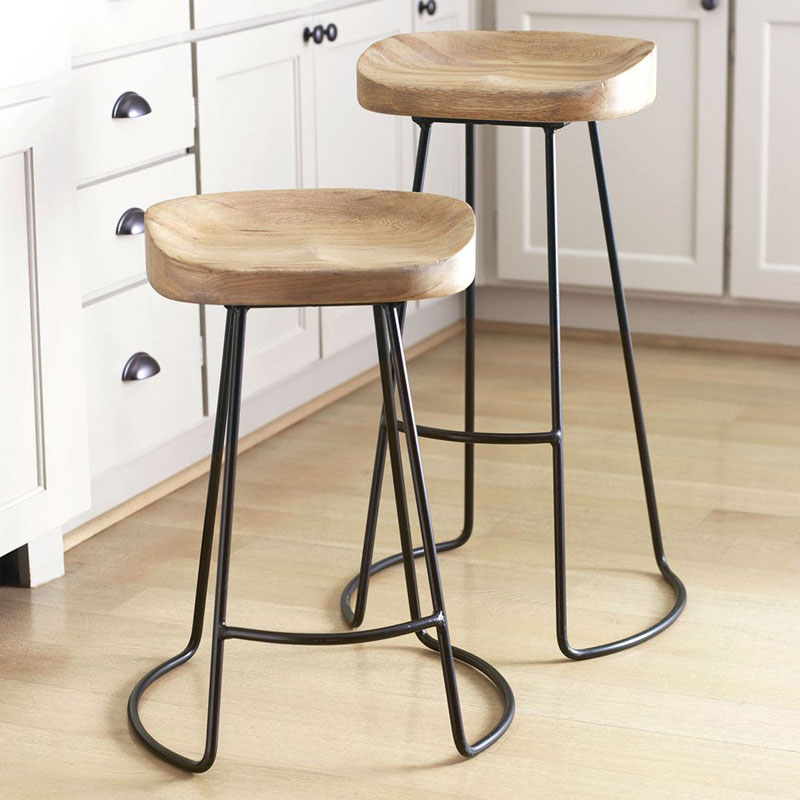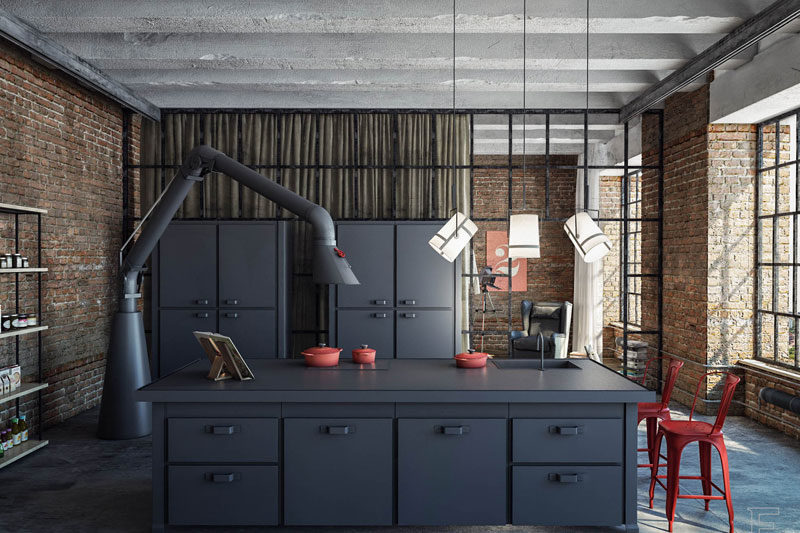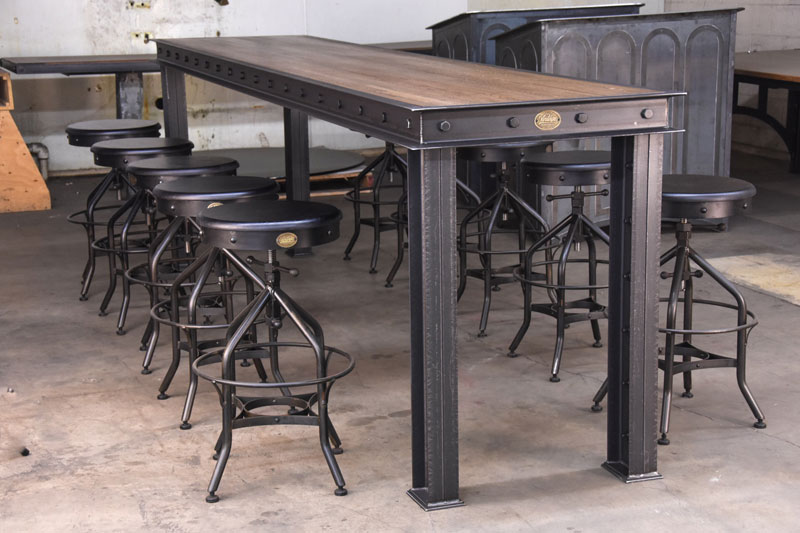 Necessary equipment
Remember that all your industrial kitchen equipment ought to be metal, therefore, it is necessary to avoid chrome and other materials being non-friendly with this design look.
The fridges that are inspired by retro design are also welcomed. However, make sure to avoid bright and vivid colors and shades. Create a practical effect and put some things you use in the kitchen out. This is what industrial look supports.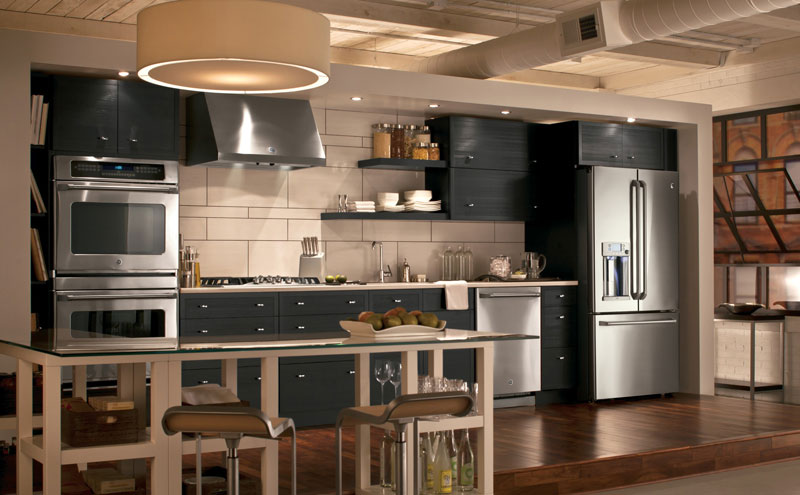 Industrial style cabinets for your kitchen
The most important thing about organizing the kitchen in a right way is installing a kitchen cabinet. In truth, there are lots of kitchen cabinets options that perfectly fit the industrial interior design and are the key to make the kitchen more spacious, even the small ones. Here are some ideas you could use for organizing and designing your kitchen cabinet:
do not be afraid to mix different textures as well as certain contrast elements together;
consider the cabinets with big windows made of glass, such cabinets are usually made of a sleek metal or similar material;
wood cabinets would also fit industrial style;
avoid any plastic colors, as well as any other bright ones.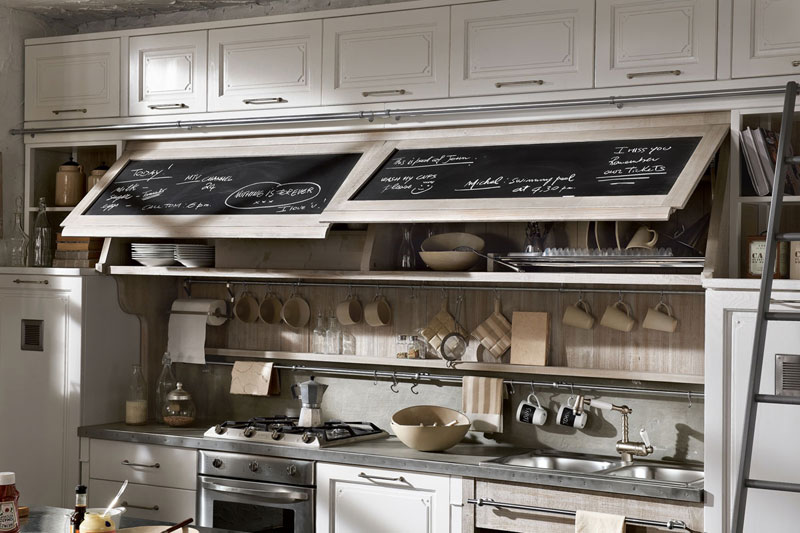 Sink for industrial kitchen
Speaking of the kitchen sink, in particular, industrial kitchen requires simple and pragmatic one. Again, make sure to avoid the ones that are brightly colored. The best option would be a farmhouse sink that is very big and simple at the same time.
Industrial design kitchen also welcomes the sinks designed in a rustic way, of a small size. Here you have many different options and styles for the faucets and fixtures.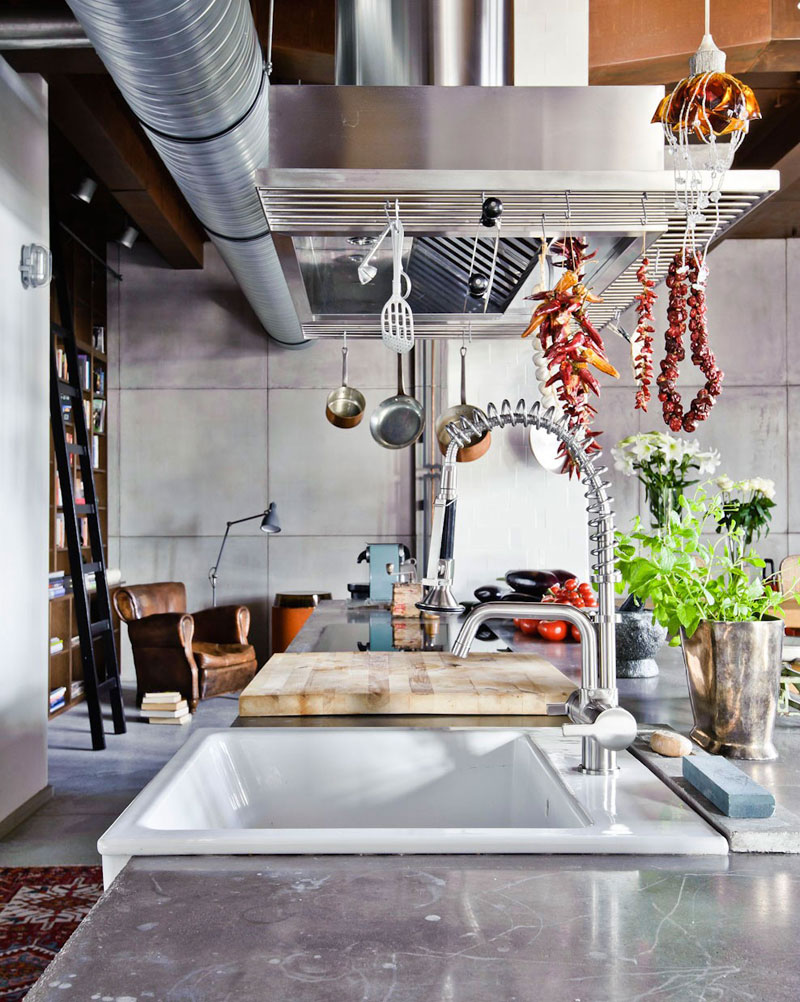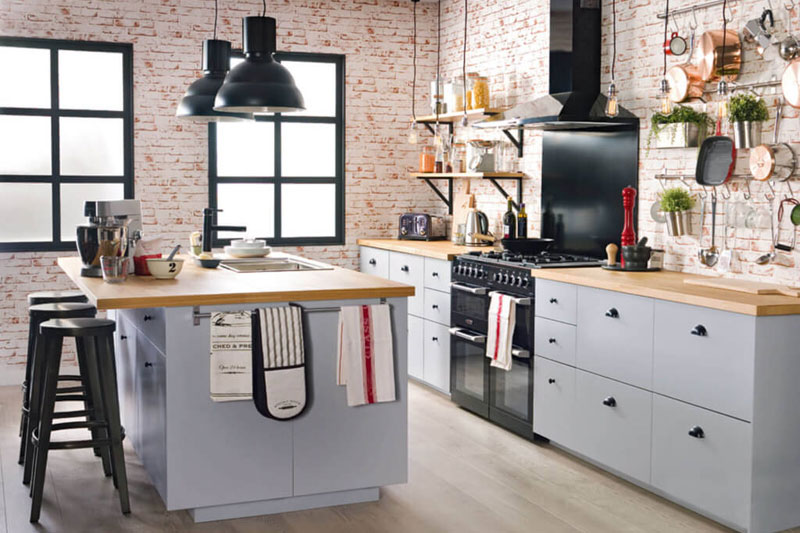 Brushed metal options and versions of kitchen sinks for industrial style may add some definition to your kitchen support the modern style. Don't forget about the sink being easy to clean and take care of.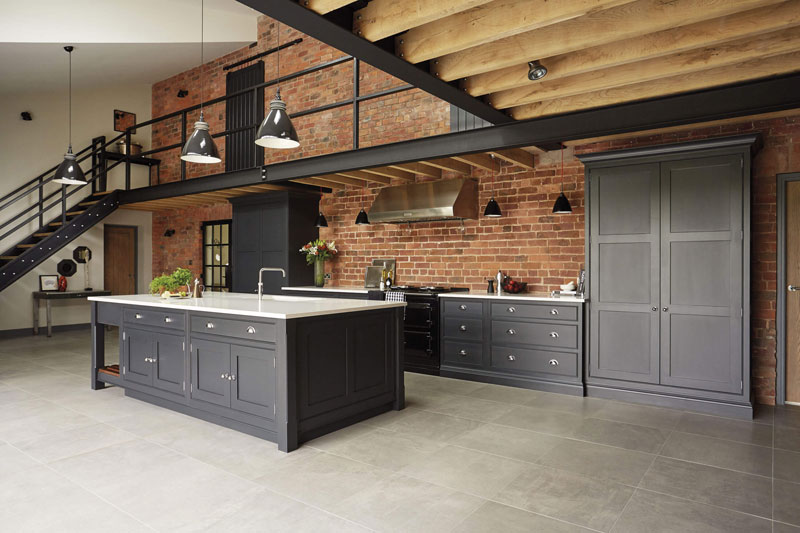 The lighting
When it comes to the lighting for industrial style kitchen, it is all about being able to see what you do and cook in the kitchen. Make sure to install ample lighting, that will also offer you a nice vintage look.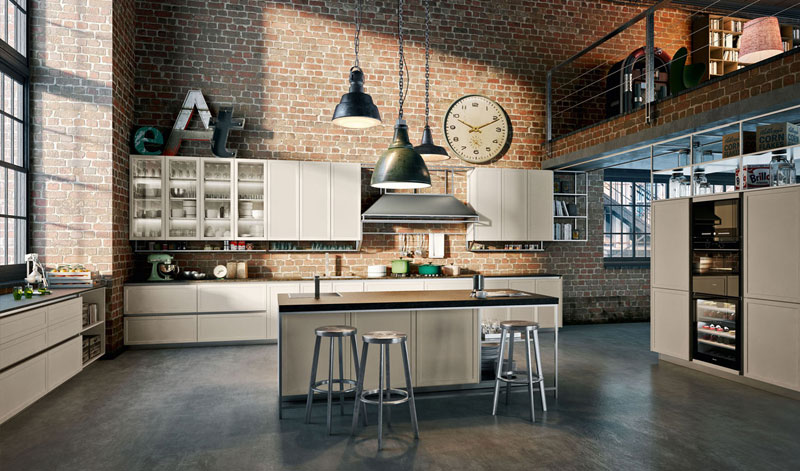 Warm kitchen lighting is better for the room as it makes it cozier and friendly, which means you automatically get rid of any roughness.