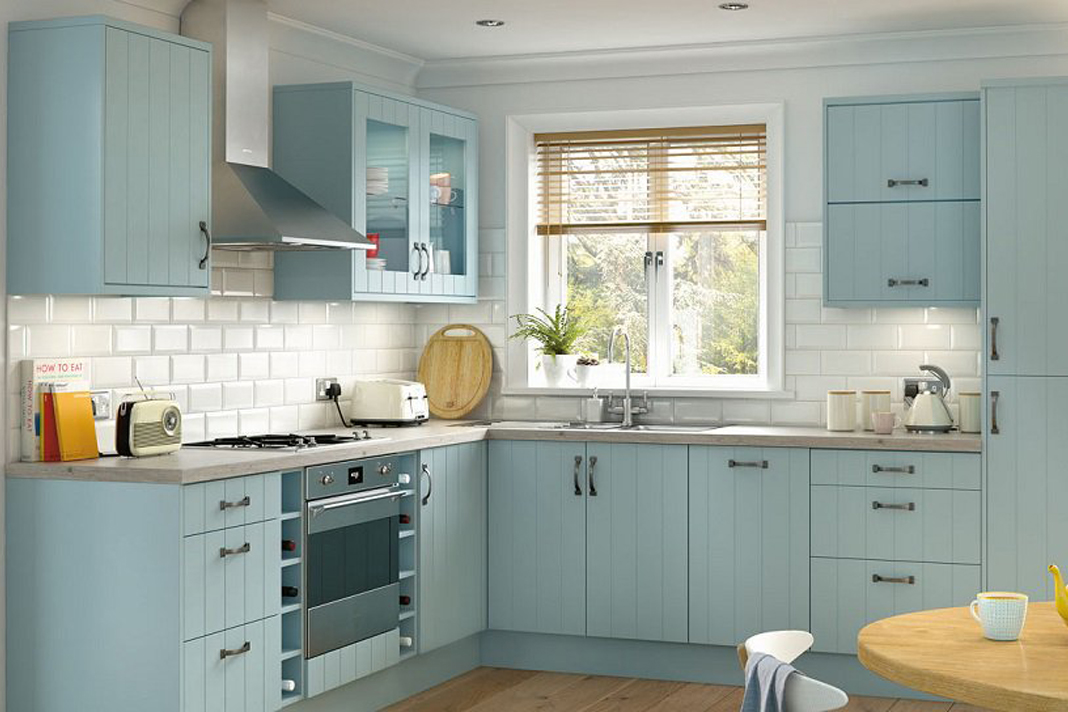 Kitchen flooring is not just a single detail. The entire interior style of your kitchen can be influenced by the look of the flooring you decide to install.
What are the most popular flooring choices for the kitchen?
Pros and cons of natural stone flooring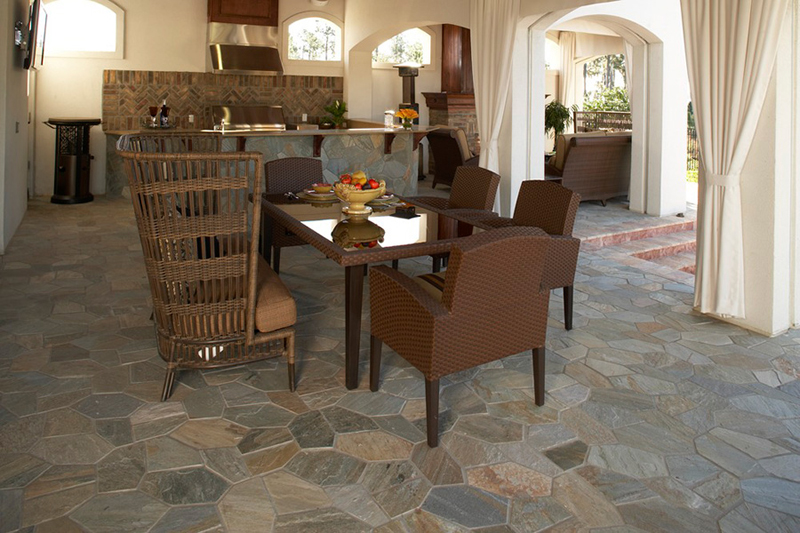 Indeed, stone flooring will provide you with some natural beauty to your kitchen as it mostly made from eco-friendly, natural materials. It is a good decorative and building material, but just like any other one, it has its positive and negative sides necessary to consider before making the final decision.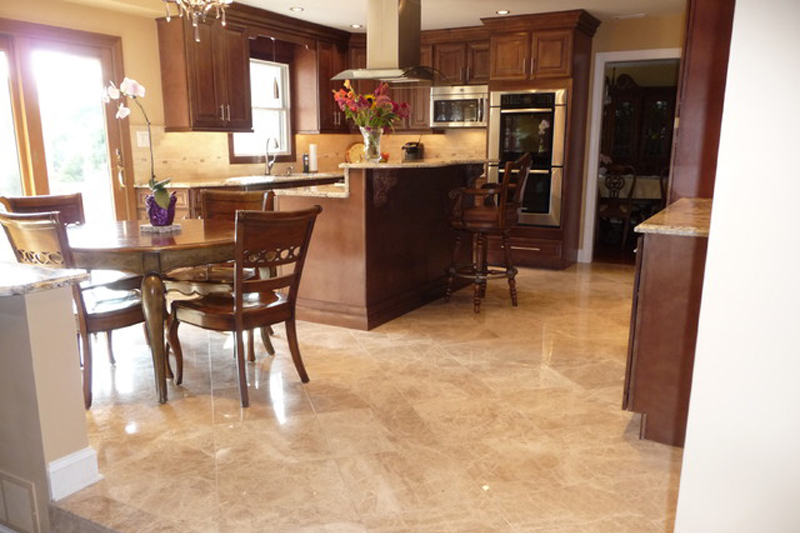 The pros of natural stone flooring are:
classic appearance provided suitable with all interior designs;
resistance;
cool look and appearance being pleasant to the eyes;
very easy to maintain.
Cons:
the process of installing requires professionals;
seals required for additional surface protection;
the dirt can easily get in the crannies and cracks.
Hardwood flooring for the house
Any natural hardwood flooring will provide an expensive look to your house. Any interior home design welcomes such flooring providing proper finished look and definition.
However, make sure to consider the next things:
underlay is highly recommended;
can be easily damaged and hard to replace;
non-friendly with liquids.
Pros and cons of laminate
In truth, laminate flooring is very easy to install and maintain. It is also more resistant compared to other flooring options for the kitchen.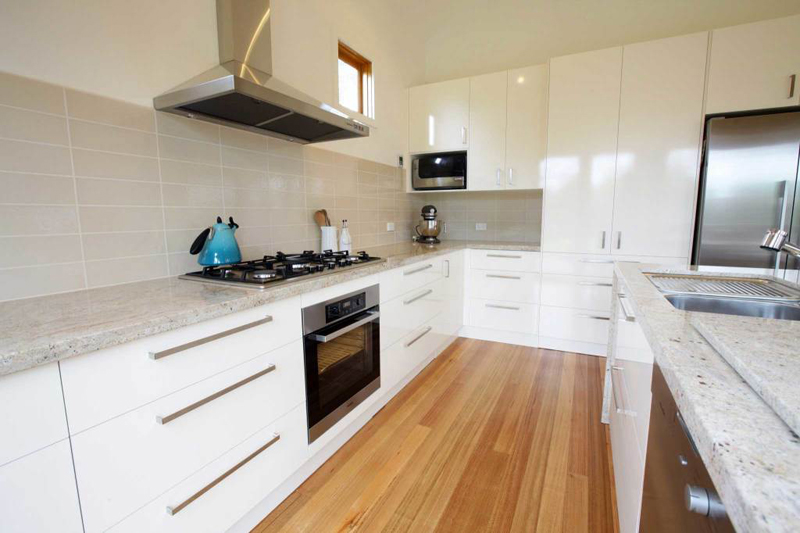 On the other hand, one of the cons is that laminate can be easily distorted by water drops, which is the common thing for kitchen conditions. Comparing to the flooring made of a natural wood, the laminate can last a shorter period of time.
Concrete flooring for the kitchen
Indeed, the concrete floor for the big kitchen can be a good option. If you decide to pick this flooring, this is what you will get:
good resistance;
suitable for all climates and conditions;
proper construction of concrete flooring will help to avoid it being cold;
concrete floors can be polished for a better look;
you can add color pigments according to room interior design.
However, if you ever drop a thing on the concrete floor, the things could end up tragically and unpleasant for you. Regular sealing is also necessary for such kind of kitchen flooring.
Vinyl flooring
In fact, kitchen vinyl flooring may be available in many different colors, which usually depends on the interior design you remodeled in your kitchen. On the other hand, such flooring can be scratched very easily so you need to avoid it being accidentally damaged.
When it comes to the kitchen, vinyl is a good option as it is very easy to clean and maintain from time to time. Moreover, the lifespan of this material reaches 20 years, which makes it a durable flooring.