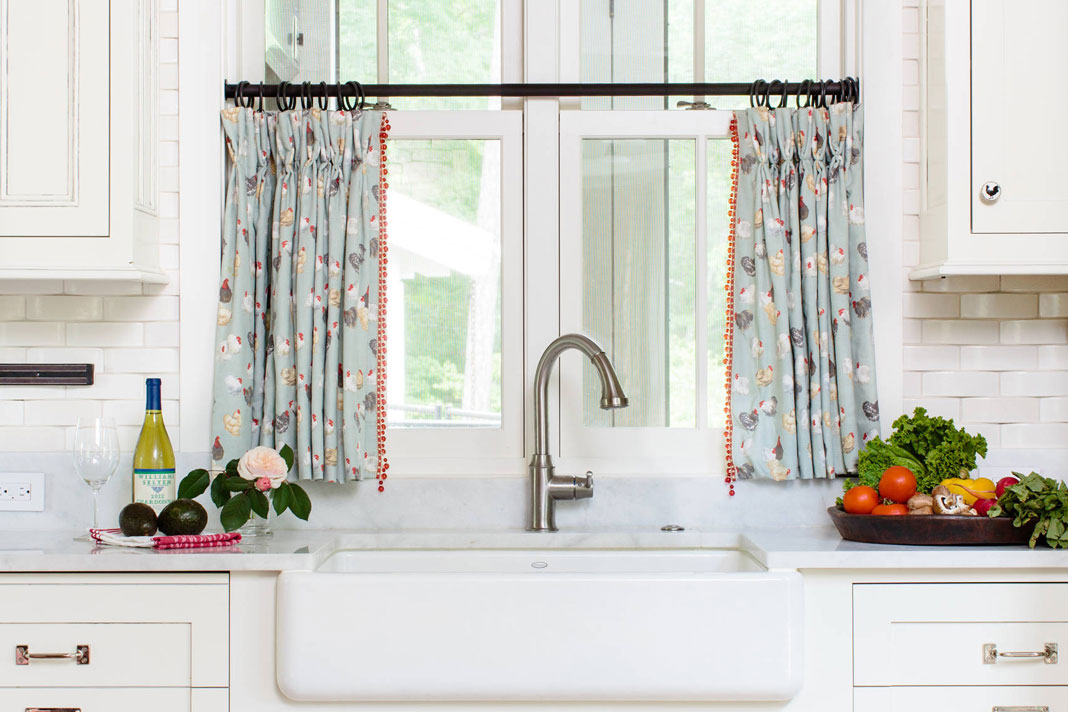 A kitchen makeover is a process that requires paying attention even to small details. The special kitchen curtains are what give your kitchen a final look and touch. Not only does it create a cozy atmosphere but is also a special treat for the windows, especially if your kitchen is located on the sunny part of the house or a flat.
A kitchen is a place for family, friends and close people coming together to make a delicious meal. Therefore, choosing certain designs of special curtains will help you create a nice and friendly atmosphere.
Recommended length of kitchen curtains
The length of the kitchen curtains you want to buy actually depends on the place where you plan to hang them. Shorter kitchen curtain ideas will the best decision as the floor itself also gets lots of splatters of fat, water and food.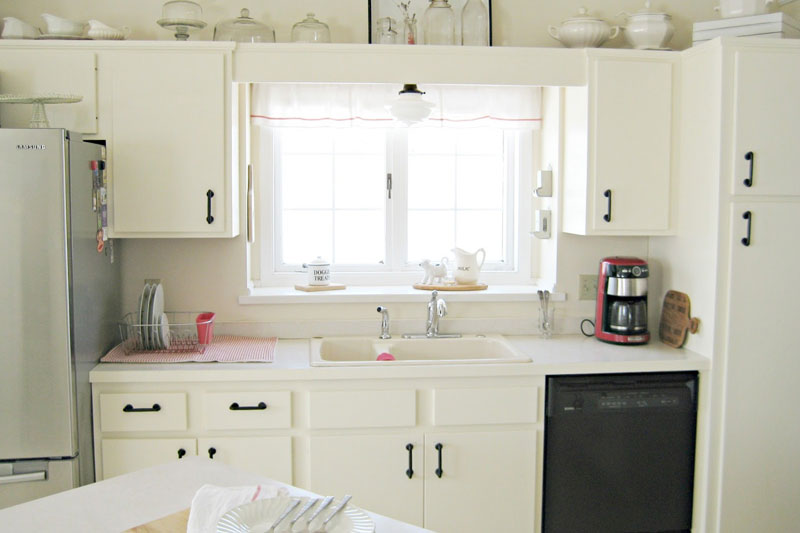 Also, make sure to hang the curtains in the area you can easily reach. That is necessary for be able to take them off in order to wash all the dust that may be dangerous for the health.
Kitchen curtain fabric
In case you are still not aware of this fact, kitchen curtains for windows are not like the ones you hang in the living room or bedroom. A kitchen is a place where you make food and can unexpectedly make a mess hence a curtain should be very easy to clean. Just think about the humid environment they are supposed to hang in. Here are some basic aspects you need to consider beforehand:
Find out how much sunlight you want to have in your kitchen to be able to pick the right fabric. In fact, translucent or gauzy kitchen curtains filter the sunlight, the opaque options, instead, block it.

Make sure to purchase the curtain that can easily handle different temperature changes. Remember that, if there are any radical temperature changes and heat, your curtain will change the color very quickly, which usually leads to the discoloration.

Kitchen wallpaper (or tiles) and curtains ought to complement each other. If you already have patterned wallpapers, the curtain must have solid color according to the wallpaper color palette and vice versa.

Select the fabric that is very easy to clean without damaging it and taking the curtains down.
Vivid curtains for modern kitchen design
Colorful curtain for a huge kitchen is somewhat special you can add as a final look. Here are some aspects recommended considering when selecting a curtain of a bright color:
If you want to add some spring vibes to your kitchen, the green curtain is definitely what you need. Sometimes green color can be a little bit overwhelming so it is a lot better to pick light green curtain.

Yellow kitchen curtains have a bright and quite energetic color that definitely brings a positive atmosphere to the kitchen.

If you are not afraid of stains, white kitchen curtains will make your kitchen unforgettable. It is also the best sunlight filter making the room more spacious.

Every kitchen interior design is compatible with blue curtains, especially the ones with patterns.
The vibes of a country kitchen
The most popular curtain solution for the kitchen is a country one that is considered very practical. They also look beautiful with absolutely any pattern in case your kitchen walls are painted a solid color. Florals and other décor attributes are very welcomed.